HOME / Software / Galaxy-Eye : Software products


Galaxy-Eye is totally new software that instantaneously and smoothly processeslarge-scale measurement data acquired from a 3D laser measurement instrument.
It solves a number of problems and is stress-free.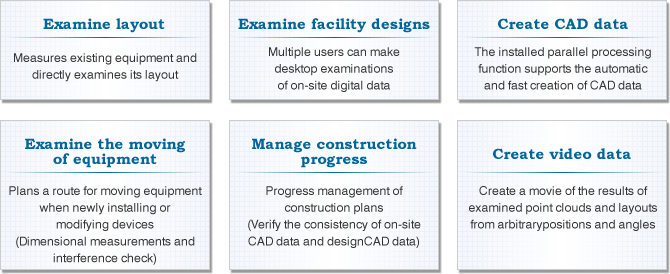 3D laser measurements
3D laser measurement is an ideal solution for "digitizing a site".
This measurement method is applicable in a variety of fields, for example 3D-CAD data creation of existing plants, 3D digital management of buildings, progress management of construction sites, and reverse engineering.
Galaxy-Eye meets the 3D measurement needs of any industry.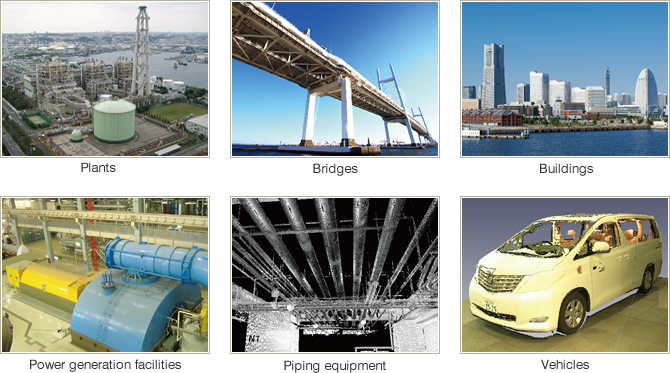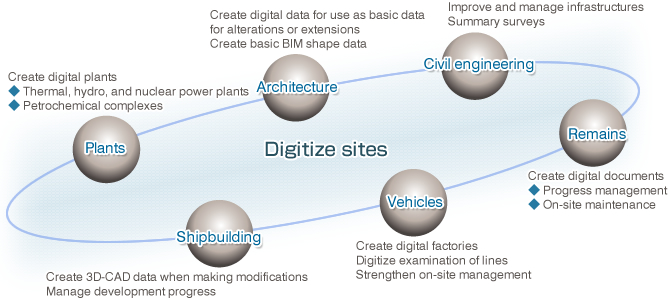 Plants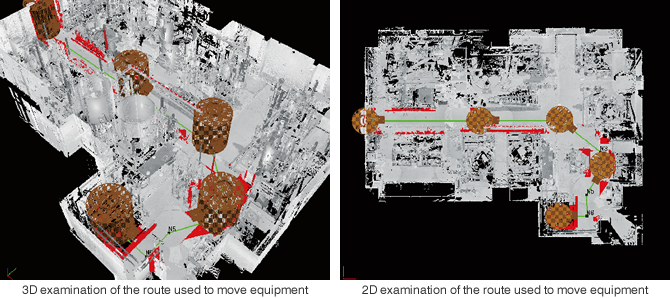 Examine routes used to move the equipment
The software enables examination of routes used to move cumbersome equipment into sites or remove existing equipment from sites.
The use of point clouds to examine the route can reduce the necessary man-hours to create CAD data on the equipment, which was far longer with the conventional system. The CAD software detects any interference of individual members, and the point cloud detects only collisions, thus enabling the route to be examined in greater detail.
3D modeling of a plant
The software allows timely creation of 3D-CAD data acquired from 3D laser measurement data for renovating plants that are yet to have had up-to-date drawings prepared.
The automatic function of Galaxy-Eye that creates pipes or planes can reduce modeling man-hours down to 1/10 or less when compared to conventional software.

Measure product dimensions and examine interior layout
The software facilitates the extraction of any dimensions by simultaneously measuring both exterior and interior dimensions. In addition, examining the layout using point clouds allows for desktop examination of the interior layout via the use of CAD data and without altering the actual vehicle.
Software products / Feature List / Recommended specifications
Automatic pipe CAD modeling Option / Sample analysis applications / Product seminars